Developing visions together
Be a part of us
Product Owner (m/f/d)
Job Specifications
Position Title: Product Owner (m/f/d)
Location: Leipzig, Germany
Commitment: Fulltime

Your Tasks
You will take over the planning and control of projects and product launches.
You are the central contact person for our customers and for the project team during the entire course of the project.
You develop the vision of the final product and monitor the progress of the implementation. Your team receives regular feedback on this.
You will work closely with our customers, analyze their requirements and implement them in the best possible way.
Your Requirements
You have successfully completed your studies (e.g. computer science, business informatics) or comparable training.
Ideally, you have several years of practical experience as a product owner and with the planning and management of software projects.
You have a good grasp of the issues and are able to quickly familiarize yourself with new areas of responsibility and company structures.
Your working method is independent, goal and result-oriented and systematic.
You have a talent for organization, can keep an eye on several tasks at once, and pay special attention to details.
You are a team player
You have a good knowledge of German and English.
Software developer robotics ROS (m/f/d)
Job Specifications
Position Title: Software developer robotics ROS (m/f/d)
Location: Leipzig, Germany
Commitment: Fulltime

Your Tasks
You develop new control components in piloted driving and continue to work on existing components.
You are responsible for the integration of sensors and the corresponding processing and preparation of sensor data.
You will successfully implement new functions into the customer-specific infrastructure.
You will work closely with our customers, analyze their requirements and implement them in the best possible way.
You will develop automotive software for pre-development and series production in the field of autonomous driving and virtual safety in an agile team
You develop in the area of autonomous driving platforms
Your Requirements
You have successfully completed your studies in computer science, electrical engineering or comparable.
Ideally you have practical experience in robotics and control engineering.
You have knowledge in an object-oriented programming language (C/ C++ advantageous).
Your working style is characterized by your analytical and logical thinking skills.
You work independently, goal-oriented and systematically.
You are a team player.
Good knowledge of German and English.
PHP Full Stack Entwickler
Job-Spezifikationen
Stellenbezeichnung: PHP Full Stack Entwickler
Standort: Leipzig, Germany
Wochenarbeitszeit: 40 Std./Woche

Anforderungen
Entwurf von Software und Web-Diensten; einschließlich, aber beschränkt auf Klassendiagramme und Schnittstellen
Testen von Software in PHP; einschließlich, aber nicht beschränkt auf PHPUnit
Entwicklung von Software in PHP, JavaScript und CSS
Designentwicklung und Einsatz von Datenbanken in MariaDB / MySQL
Erfahrung in Bootstrapping & WordPress sind ein Plus
CAREER
Why Sedenius?
The future of mobility is one of the greatest social, economic and business challenges of the present. As part of Sedenius you will face this task and act with us at the pulse of time. For the common success we rely on appropriate framework conditions, individual perspectives, open communication and lived team spirit.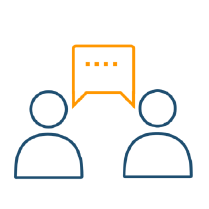 OPEN AND DIRECT

Flat hierarchies, short distances and open exchange are important components of our corporate culture – with success. Different characters and personalities act innovatively and dynamically with and for each other at Sedenius. We see the opinions and ideas of all employees as central potential for common and individual improvements. Accordingly, your questions, suggestions and wishes always find an open ear. Our innovative projects require work in agile teams. Our cooperation is always characterized by mutual respect, constructiveness and a relaxed atmosphere.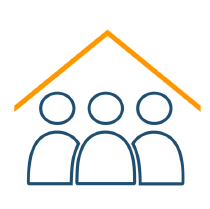 FAMILIAR AND RELAXED
Our employees should feel comfortable at Sedenius. And we try to make your time in our premises as pleasant as possible. In our office kitchen, all employees have access to fresh fruit, coffee, tea and other drinks free of charge. We often meet for a snack together. On hot days we provide cooling with air conditioners and ice cream. Our workshop for tinkerers is equipped with numerous tools and machines for wood and metal working. Many innovative ideas have been realized here.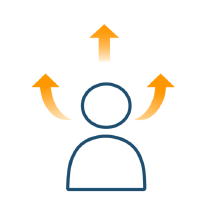 FLEXIBLE AND TRUSTWORTHY
We are convinced that work and private life must be flexibly compatible. We therefore dispense with core working hours. Apart from planned team meetings, discussions and important project appointments, you are largely free to organize your working hours. Those who work intensively and successfully deserve sufficient free time and relaxation. The annual vacation at Sedenius is 30 days for all employees. Overtime is carefully booked on a flexitime account. We also support our employees in working from their home office.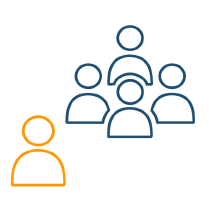 INDIVIDUAL AND INNOVATIVE
We firmly believe in the greatest potential of Sedenius – our employees. With us you will be involved in exciting projects and topics independently and at eye level from the very beginning. Your creativity and commitment are in demand! According to your knowledge and interests we offer you various possibilities for further education. With internal and external workshops and trainings you can prepare yourself for new tasks and more responsibility. Many colleagues also spend time together outside of work. At regular team events we get to know each other in a different environment. And there is no shortage of fun.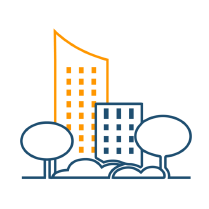 CENTRAL AND WORTH LIVING
Our office is centrally located in Leipzig, one of the most sought-after cities in Germany. Leipzig is dynamic, innovative and extremely liveable – for young and old. The diverse cultural offerings and the enormous economic upswing have brought the city a lot of popularity in recent years. Extensive green spaces and the lake landscape in the southern region invite you to relax. Nevertheless, living space in Leipzig is still relatively affordable. You can reach our office quickly and easily by public transport from all directions. From the central station it is only a few minutes by streetcar or bus. Sedenius also supports the ecological option of travelling to work by bicycle. In our lockable storage room there is also room for your bike.
CAREER
Your way to us
APPLICATION
We are looking forward to your application. Please send it to us in a PDF document via our application form, stating your salary expectations and your earliest possible starting date.
CONFIRMATION OF RECEIPT
After receipt of your application you will receive a confirmation that we have received your documents.
REVIEW
Together with the professional contacts, we check whether your qualifications match the job requirements. During this process we ask you to be patient. We will definitely get back to you.
INTERVIEW
If your qualifications suit us, we would like to get to know you better in a personal meeting.
COMMITMENT AND CONTRACT-OFFER
You will receive a confirmation from us as soon as possible if everything fits. We usually send you the employment contract by e-mail. Welcome to Sedenius!